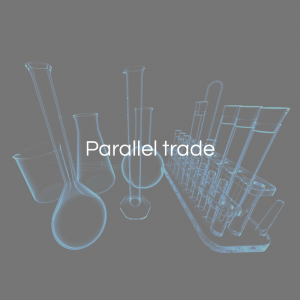 Parallel trade
Parallel trade or "Grey" market goods are genuine products purchased in bulk at discounted rates, supposedly for onward sale through authorised outlets. However, in the grey market these goods are diverted to other regions for sale at discount prices. This trade, outside of recognised distribution channels is one of the fastest growing activities in international commerce. The effects often go unnoticed but the impact can be significant.
Legitimate Grey traders usually run well-organised businesses with the correct controls and mechanisms in place. However, there are entities that trade outside of legitimate channels, dealing in non-EEA products and 'true counterfeits'. As with all brand protection issues, technology alone will not solve the problem. It must be combined with management process support and marketplace surveillance and investigation.
eccora helps its clients achieve best practice with parallel trade issues by carrying out due diligence on distributors, resellers, customers, end-users and the deals themselves, and by conducting periodic market surveillance to determine the extent to which product is available in the market. We undertake product purchases to test the market, monitor the Internet and carry out track–and–trace investigations to identify illegal parallel trading routes for non-EEA products and counterfeits.
We aim to work closely with our clients and provide a service that meets their needs.
Add eccora to your IP strategy – contact us to discuss your specific needs.