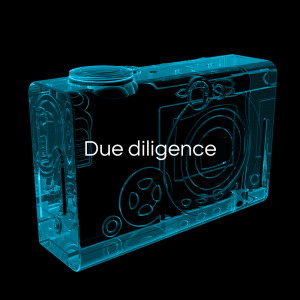 Due Diligence & Commercial Reports
Due diligence is increasingly important in the modern trading world. In a competitive market the need for in-depth intelligence, analysis and information is vital to enable an effective decision-making process vital to your company's development and profitability. Using the best possible intelligence enables organisations to take advantage of opportunities whilst avoiding hidden risks.
Targeted due diligence is an essential part of most transactions, providing the necessary comfort for both for potential buyers and investors. Just like having an insurance policy in place, you get peace of mind when you choose eccora to help in your corporate vetting process; as Ronald Reagan used to say: "Trust but verify".
Typical examples include assessing the integrity of potential trading or joint venture partners, or advising on particular circumstances relating to new markets. Each assignment is handled in a focused and cost efficient manner and tailored to the client's individual requirements – and budgets.
We aim to work closely with our clients and provide a service that meets their needs.
Add eccora to your IP strategy – contact us to discuss your specific needs.