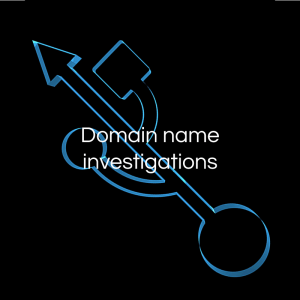 Domain name investigations
With the exception of 'sunrise periods', domain names can be registered on a first come first served basis without checks being carried out in order to establish whether the domain infringes the rights of another party. When this is found to have taken place, one course of action by the infringed party is to investigate the new registration to see whether the domain was registered innocently, or in bad faith.
Our domain name investigations use a combination of the latest specialist IT investigative tools and proven investigative skills, to locate the individuals concerned, establish their identity, and – most importantly – discover the intended use for the domain name, together with its launch date. As part of the investigation, we can also find out whether the domain is available for sale and at what price, without disclosing the identity of the interested party. The investigation naturally evolves into a third-party acquisition or to be provide evidence in dispute resolution proceedings.
Pricing & turnaround
Generally we aim to provide our domain name investigations on a fixed-fee basis and report within a 5-working day timescale. However, we offer a tailored service and understand the need for both flexibility and urgency, when required.
We aim to work closely with our clients and provide a service that meets their needs. We don't believe that everything comes down to price; the true value is in the personal contact and the information received.
Add eccora to your IP strategy – contact us to discuss your specific needs.